FB Premium Fonts – Episode # 2
Here it is the 2nd episode of premium fonts. As you know these fonts are available on the web for free yet are difficult to download. So our task to bring you close to the premium resource for free with ease of download. We will be releasing premium fonts once every week with six (6) fonts to download every tuesday.
---
Please note that we have not breached or diffracted, any law, right, or obligation; violation; transgression as these fonts are paid yet still available for taking on other sites and we just sharing them with you from the same sources.
---
01. Fadilla Font Download
Fadilla is a contemporary calligraphy typeface which is flowing, feminim, and elegant. Intended to use for watercolor design-style, wedding invitation, greeting cards, etc. Fadilla font comes with a complete set of standard characters, eastern diacritic symbols, 338 glyphs in total, and 150 alternative characters as OpenType features to play with.
Download Dropbox | Download Uploaded.net
---
02. Verone Typeface Font Download
Verone is a 100% handmade typeface. Brought to give you a sweet, romantic handmade typographic style. Complete lower-case and upper-case alphabet, punctuations, symbols, multi languages, ligatures and alternate style are included. Also bonus with 100+ vector ornament to make your design even more awesome.
Download Dropbox | Download Uploaded.net
---
03. Unique Font Download
Unique is a handpainted typeface with a unique movement. You can use it as a poster, t-shirt/apparel, greeting card, wedding invitation and many more as you like it. The following characters are ideal to make an unique messages, mix and match Unique font with a bunch of alternative characters to fit your project.
Download Dropbox | Download Uploaded.net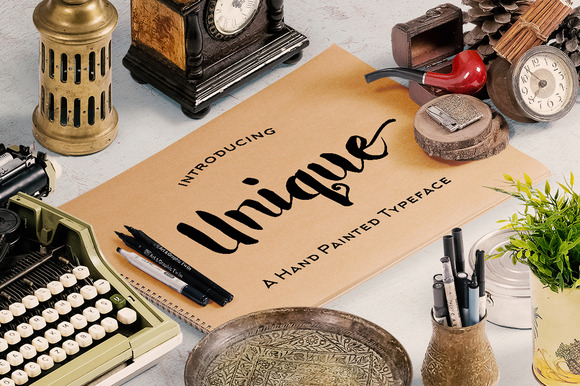 ---
04. MounTiane Font Download
MounTiane- is a typeface inspired by handwritten powerful and elegant style , the typeface is suitable for making logotype , typograpy , and etc.
Download Dropbox | Download Uploaded.net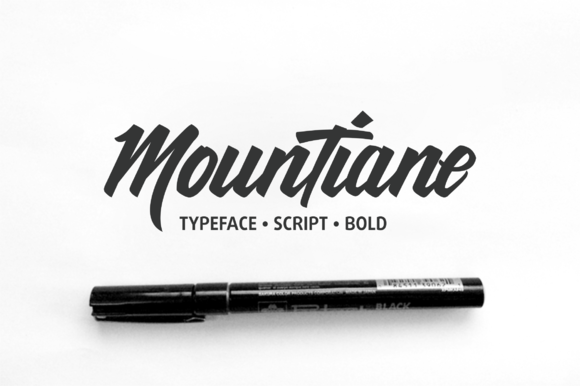 ---
05. Heather Font Download
Heather is my third handmade font. It was made with a pen brush and some ink. Please feel free to enjoy this amazing font with a tons of glyphs made just four you who wants something natural, free, and handmade.
Download Dropbox | Download Uploaded.net
---
06. Solecha Typeface Font Download
Introduction Solecha Typeface is a modern and clean shape typeface with a customible style it's perfect for creating a wedding invitation (Initial), a headline, logotype, and t-shirt/ apparel design. The characteristic of Solecha is rounded, clear, and flowing inspired by water and wind clip art that have a unique characteristic flowing everywhere.
Download Dropbox | Download Uploaded.net
---
Please Note: All visual content above is copyright to its respectful owner. FontBlog does not claim credit nor responsibility for any images/videos featured on this site.