Premium Fonts – Episode # 5
Here it is the 5th episode of premium fonts. As you know these fonts are available on the web for free yet are difficult to download. So our task to bring you close to the premium resource for free with ease of download. We will be releasing premium fonts once every week with six (6) fonts to download.
---
Please note that we have not breached or diffracted, any law, right, or obligation; violation; transgression as these fonts are paid yet still available for taking on other sites and we are just sharing them with you from the same sources.
---
01. Againts Typeface Font Download
Againts Typeface was inspired from ink & tints manual handdrawn brush to make a natural messy, with alternate glyphs in some character of type could you make a stylish design, and extra Ligature could help to good display, uses for labeling, clothing, movie sceen, film title, gigs, or cover album, help inside
Update
Added for big capslock alternate (see the all glyph on the display preview)
Added for webfonts (svg, eot, woff)
Thunder dingbat so many requested to make this type, very glad to make it and hopelly usefull to use please re-download
Multianguage Support (Display no.4)
Language Support Afrikaans, Somali , Albanian Breton, Catalan, Czech, Danish, Estonian, English, Finnish, French, German, Hungarian, Icelandic, Indonesian, Malay, Italian, Latvian, Lithuanian, Norwegian, Polish, Portuguese, Romanian, Scottish Gaelic, Slovak, Slovenian, Spanish, Swedish, Turkish, Welsh.
Download Dropbox | Download Uploaded.net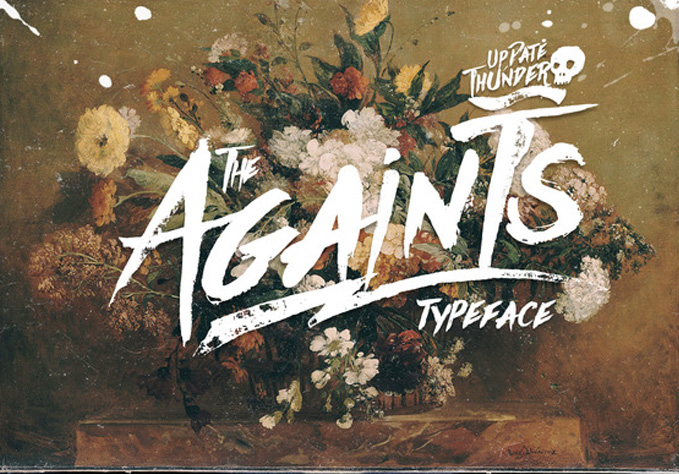 ---
02. Airbag typeface Font Download
Airbag is a trendy display typeface aimed at achieving a stylish, clean, slab look and feel. It has over 300 glyphs including uppercase/lowercase letters and numbers, Punctuation, Western and Central European characters in total it has over 380 glyphs.
The typeface works best at large point sizes, it's not really a good web font but looks great in print and on screen. The Airbag typeface is available in .ttf and .otf font format.
Download Dropbox | Download Uploaded.net
---
03. Akula- Dry Brush Font Download
This is a hand drawn font in rough dry brush style. Includes uppercase, number, and punctuation. Details: OTF file TTF file WOFF file.
Download Dropbox | Download Uploaded.net
---
04. Faith and Glory Font Download
Faith and Glory is a set of 2 hand-painted brush fonts, designed to perfectly combine with one another and allow you to create beautiful typography with a personal touch.
Faith and Glory comes with upper and lowercase characters as two separate fonts, punctuation, numerals, and supports international languages.
Alternates are available for key characters, you can access these by switching between upper & lower case characters within the 2 fonts.
Thanks for looking and we hope you enjoy it as much as we did creating it!
Download Dropbox | Download Uploaded.net
---
05. Marahuyo Font Family Set Download
Marahuyo Font Family Set includes two separate font files combined as a family, Marahuyo Regular, and Marahuyo Swash. Both include all of the main characters- uppercase & lowercase, numbers and symbols, discretionary ligatures, and a few stylistic alternates. Marahuyo Regular additionally includes initial forms (special beginning lowercase letters), and a few special ligatures. Two of the special ligatures include the word "love" and "R.S.V.P.". Marahuyo Swash includes initial and terminal forms (beginning and end swashes).
Download Dropbox | Download Uploaded.net
---
06. Sparkle Font Download
Sparkle is a friendly, highly-customizable script font. Created in response to seeing many overly-stylized, extremely slanted script fonts, Sparkle Script places an emphasis on legibility with its upright, monoline strokes. Using the power of OpenType, many letters automatically adjust to fit together just right.
Sparkle includes the script proper, and a supporting monoline sans serif all caps, while Sparkle Ornaments is a supplementary ornament pack. All components share the same monoline weight, so they look great when used together and result in around 800 glyphs.
Download Dropbox | Download Uploaded.net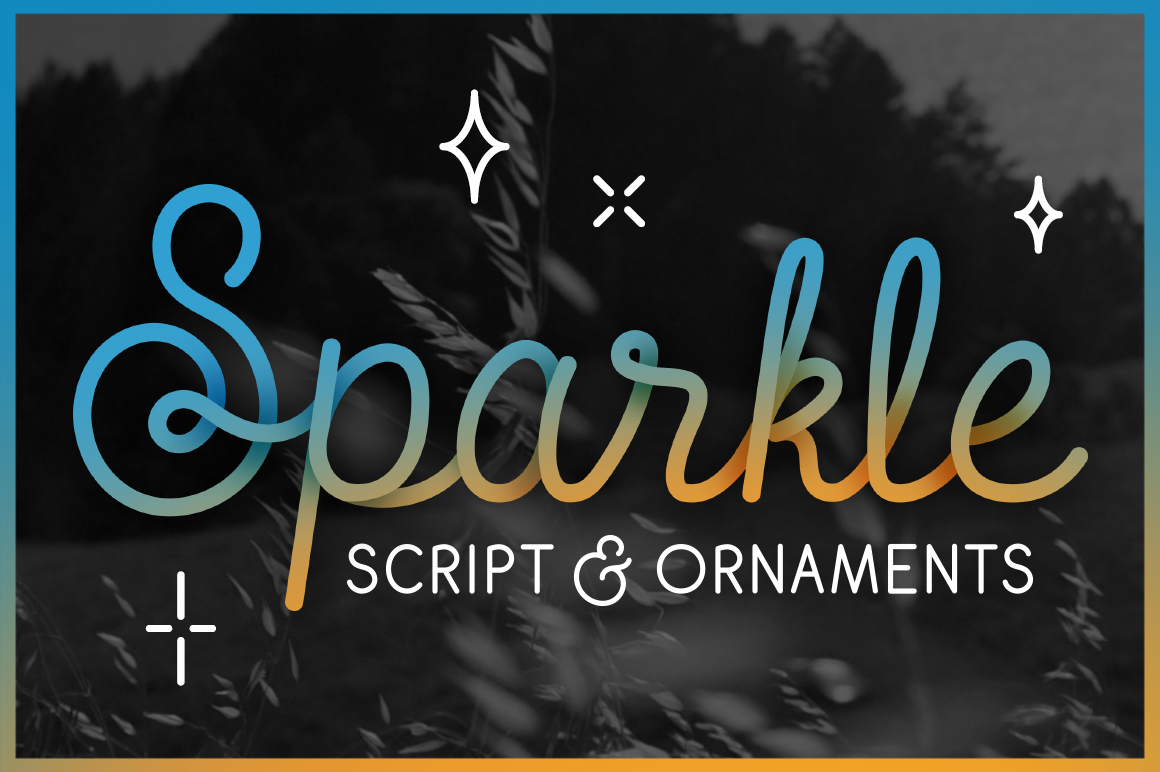 ---
Please Note: All visual content above is copyright to its respectful owner. FontBlog does not claim credit nor responsibility for any images/videos featured on this site.