We have compile a list of Free Downloadable various type Fonts for personal & commercial use for Web Designers and Logo Artists by which you can save your money as well as time and focus on making great implementation and applications of these typeface designs.
---
01. Olesia Font Download
I present to you my font. It's Olesia! This refined and romantic font will help you in your design.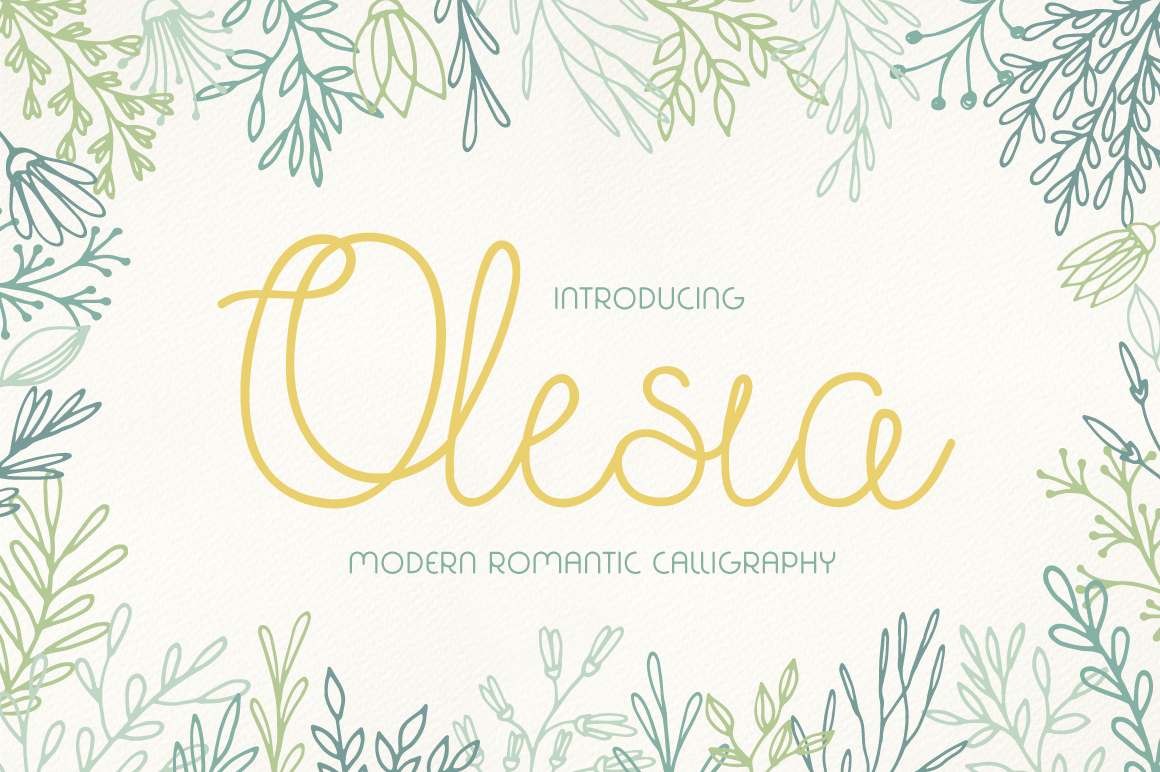 ---
02. Hillda Script Font Download
Hillda Script is bold, modern, and multi-purpose typeface that combines brush lettering with natural handwriting. It was designed as a display typeface that alternative characters to improve your design. It is suitable for logo, packaging, headline, poster, t-shirt, etc.
The alternative characters divided into several OpenType features such as Ligature, Contextual alternates, stylistic alternates, stylistic sets, and swash. It can be accessed by using OpenType savvy program such as Adobe Illustrator and Adobe InDesign.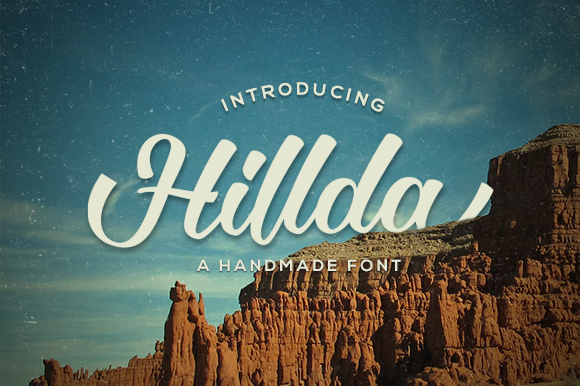 ---
03. Jackalope Font Download
Jackalope is a hand drawn sans-serif font. Inspired by the outdoors and whimsical adventures. Comes with numbers and minimal glyphs (including ampersand). File comes as both .ttf and .otf files.
---
04. Karmela Font Download
A typeface that pays tribute to all letterers that created amazing signs in magazines, walls and windows through the brush lettering during many years, especially in the 50s and 60s. This font is 100% based on the brush traces, it has 329 glyphs, contextual, ligatures, swsh and alternates in any OpenType Savvy program or manually choose from even more alternate characters from Glyph Palette.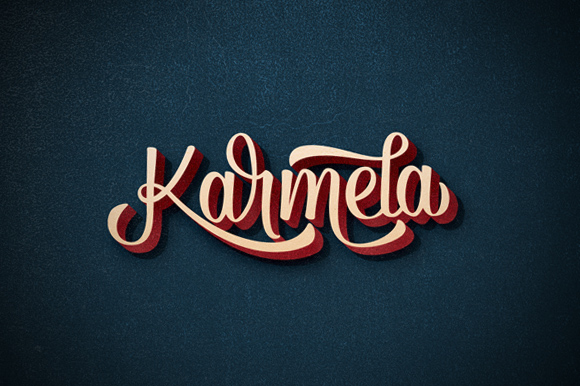 ---
05. MJ Blackfat Script Font Download
Introducing The Blackfat Script – A new bold retro script font. Consist with over 360 glyphs with a lots of alternates can be played. Best used with OpenType Savvy Program to discover all the alternates characters from the glyphs pallette. it's suitable for Logotype, Typographic Poster, T-Shirt, Insignia or a Vintage Packaging Design.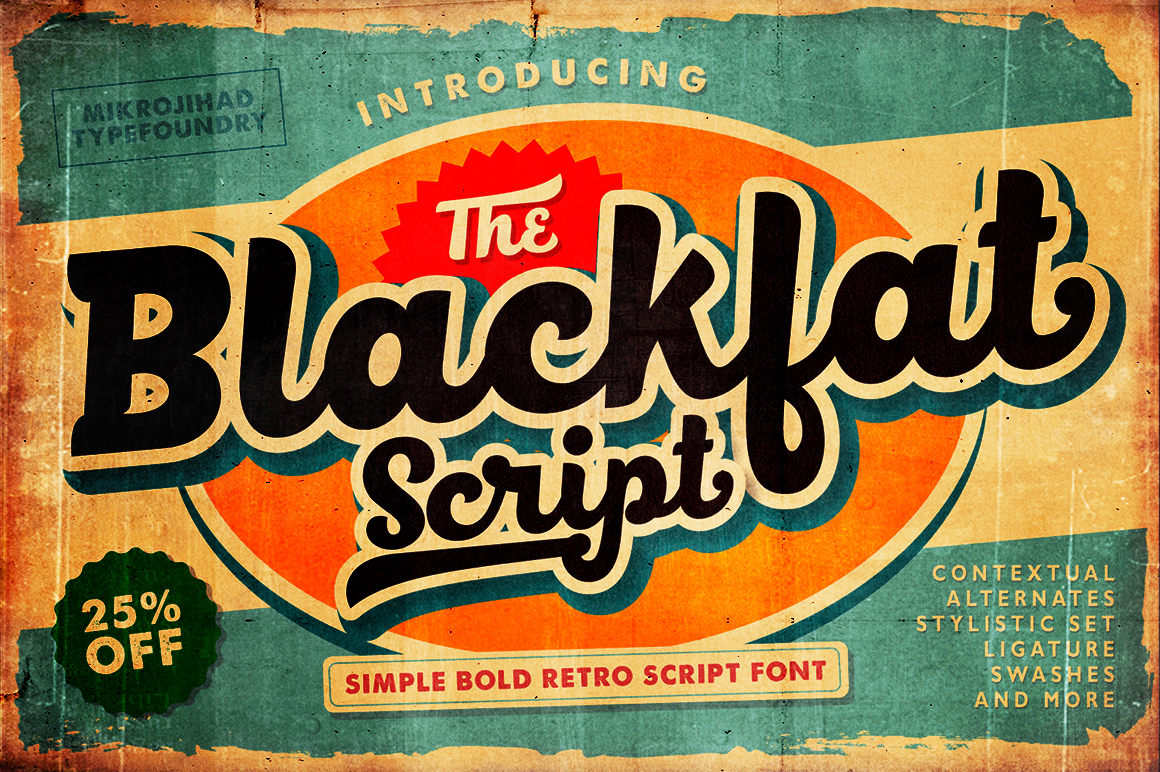 ---
06. Alisandra Script Font Download
Here's the new "Alisandra Script" with new swashes. Features: Stylistic Alternates, Contextual Alternates, Ligatures, Stylitic Set 01 and also Kerning.
Tips for Photoshop user; Make sure "Contextual Alternates" is ON for best typing result ( see the preview image for details ).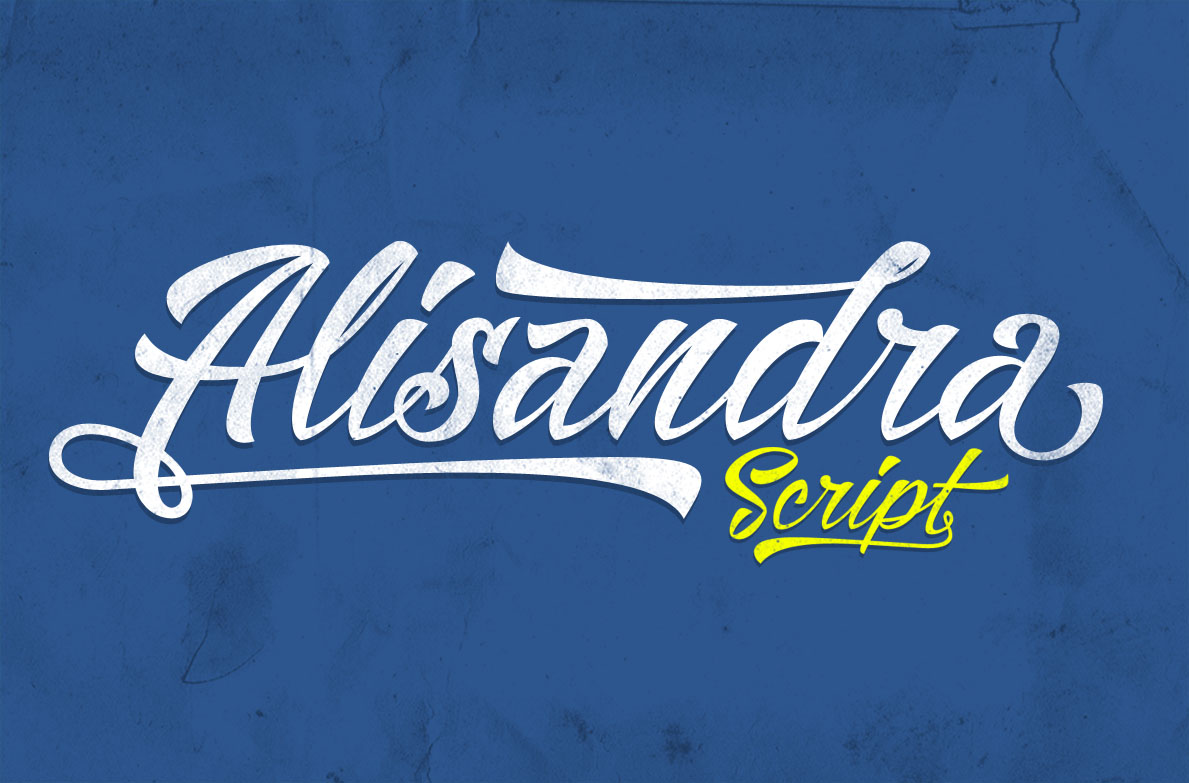 ---
07. Monday Font Download
Monday is a surreal script that combined brush lettering with traditional hand writing. It is multipurpose and flexible, make it easy to match with another typefaces to create some beautiful project such as wedding invitation, vintage design, greeting card, poster, book cover, illustration, etc.
---
08. Soulmater Typeface Font Download
Give your designs an authentic brush handcrafted feel. "Soulmater Typeface" is perfectly suited to stationery, logos and much more.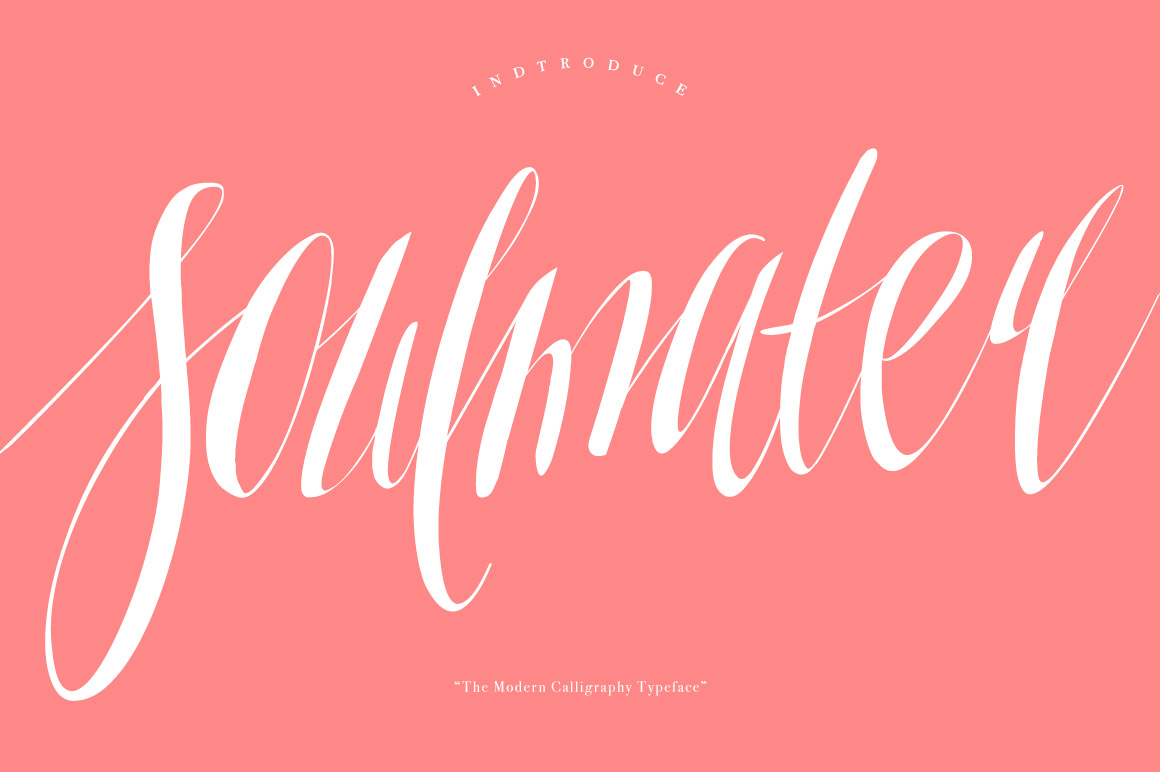 ---
09. Tristan Brush Font Font Download
Give your designs an authentic brush handcrafted feel. "Tristan Font" is perfectly suited to stationery, logos and much more.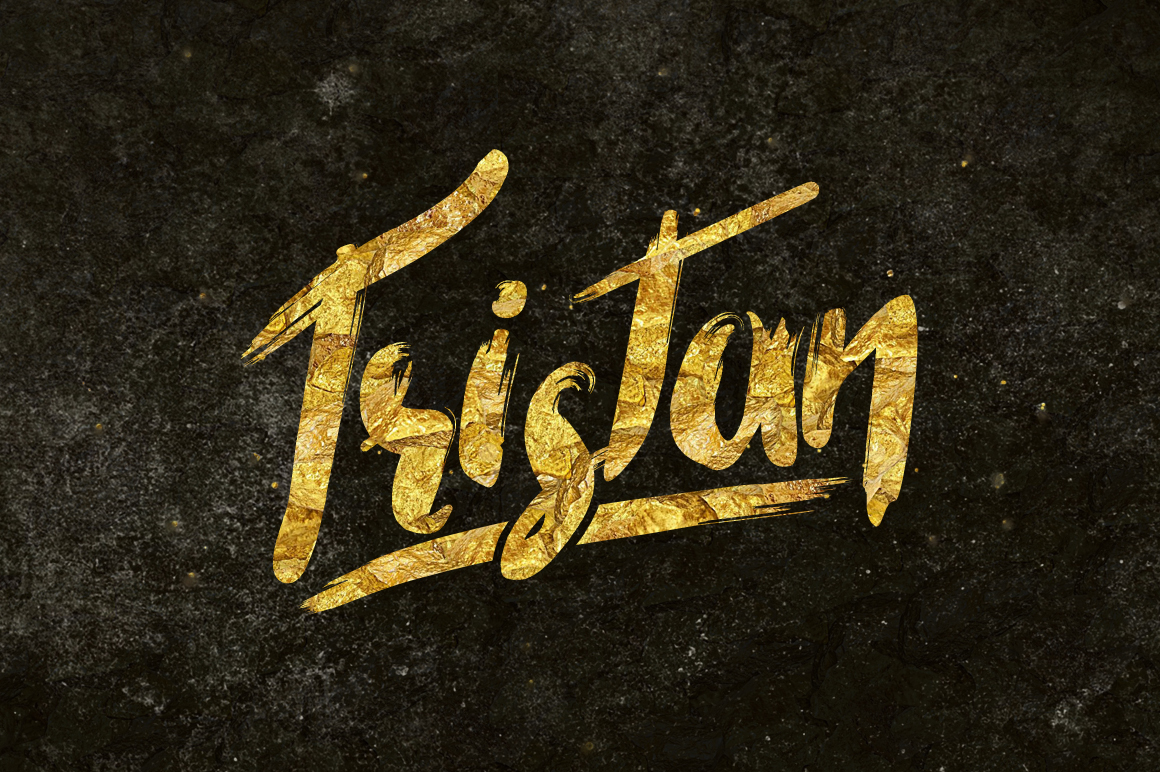 ---
10. Amtenar Font Download
Amtenar is a font scripModern Calligraphy, so, font script that is beautiful and unique, it is a model of modern calligraphy typefaces, in combination with a calligraphy writing style. total 378 glyph.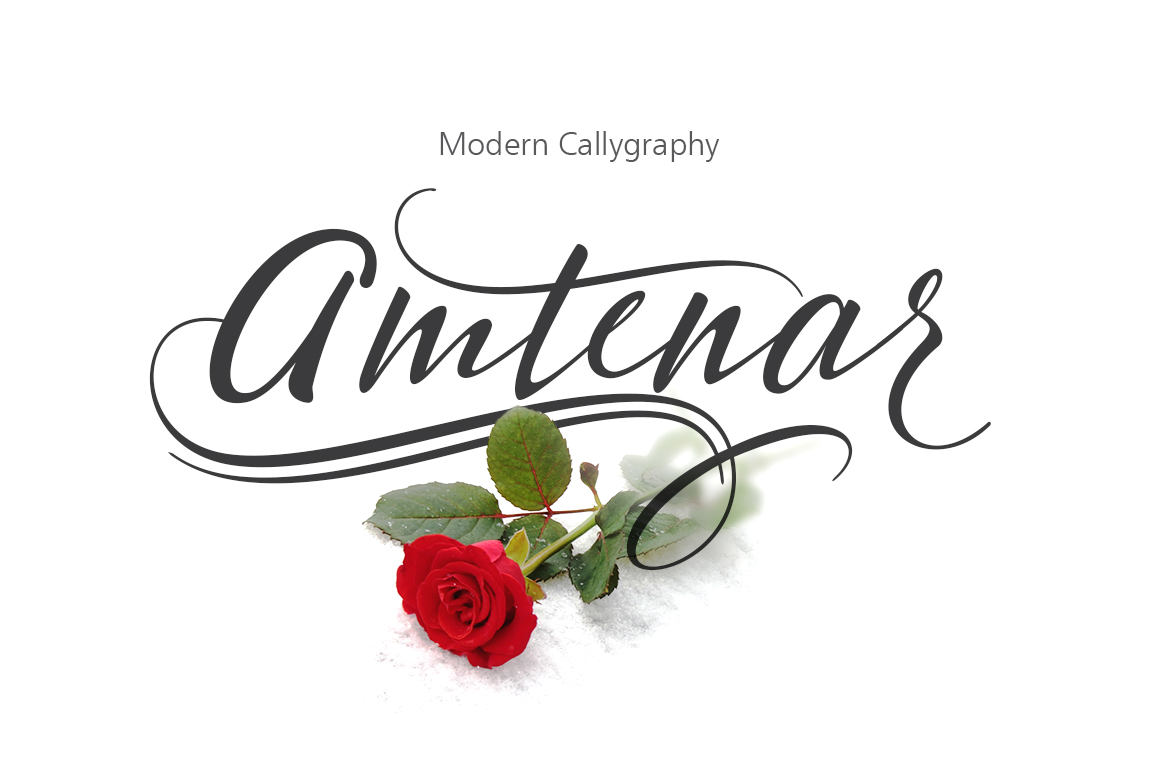 ---
11. Aslang Barry Font Download
Aslang Barry Script is another lovely modern calligraphy typefaces, which is combining the style of classic calligraphy with an modern style. combines from copperplate to contemporary typeface with a dancing baseline, modern and elegant touch. Aslang Barry Script features 525 + glyphs and 300 alternate characters.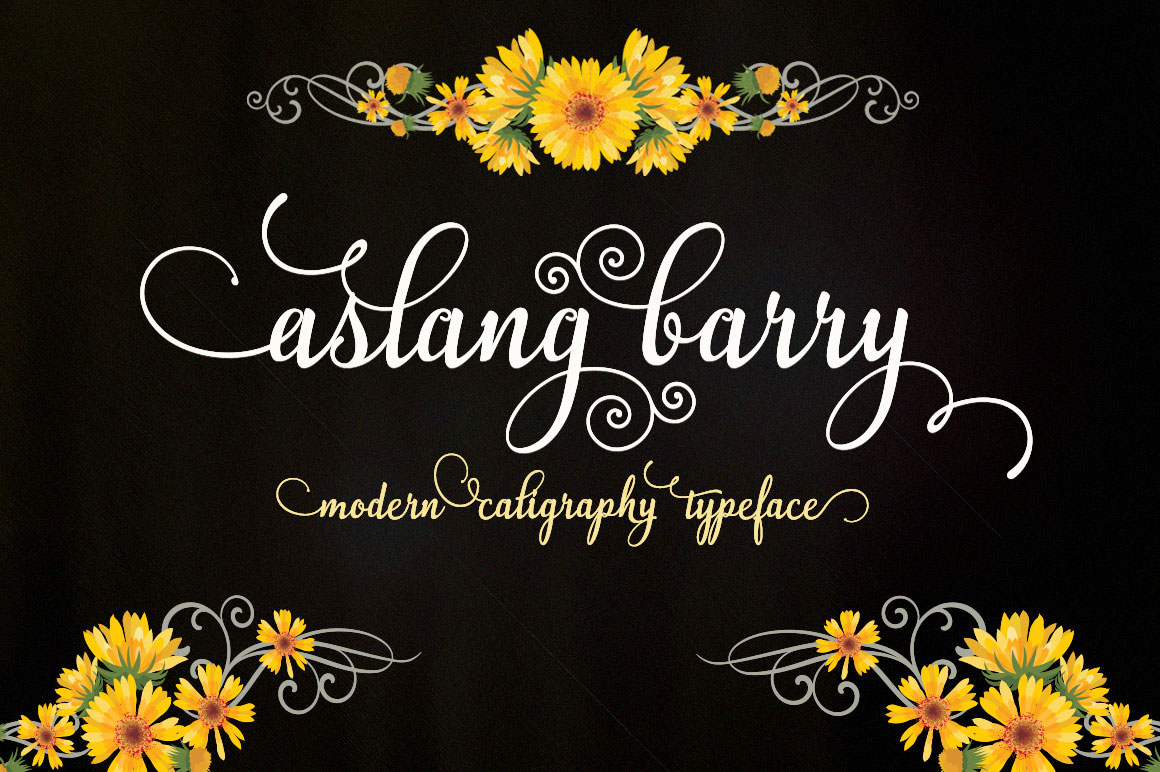 ---
Please Note: All visual content above is copyright to its respectful owner. FontBlog does not claim credit nor responsibility for any images/videos featured on this site.