We have compile a list of Free Downloadable various type Fonts for personal & commercial use for Web Designers and Logo Artists by which you can save your money as well as time and focus on making great implementation and applications of these typeface designs.
---
01. Asgalt Free Font Download
This is the third font I've created, you can use it for personnal and commercial works. I hope you'll enjoy it.
Designed by : Remi Lagast
---
02. Vanderful Font Free Download
A free hand drawn font for you to enjoy!
Designed by : Marija van Rensburg
---
03. Biko Regular Font Download
Biko, my new typeface.
Designed by : Marco Ugolini
---
04. Voga typeface Font Download
Meet Voga. Voga is a condensed modern Didone typeface with three weights; Regular, medium and bold. My aim was to create a very elegant and "sexy" typeface with some unique letterforms based on the principle of contrast – curves vs. strong straight lines – thin hairlines vs. thick stems – ball terminals vs. geometric serifs. These caracteristics shape it into a glamourous display font primarily used for titles and large typography settings. Voga was inspired by iconic typefaces such as Bodoni and Didot. It has an extensive glyph set that supports languages for the Americas and most of Europe.
Designed by : Charles Daoud
---
05. Asap Font Download
Asap is an open source family design by Pablo Cosgaya & Omnibus-Type Team.
DOWNLOAD PRINT VERSION | DOWNLOAD WEB VERSION
---
06. Kolikö Free Font Download
Kolikö by Fontfirma is a new free type family with latin and cyrillic letters. Font family consists of 3 unique font styles — regular, thin and bold. It is a geometric forms sans serif with plain curves and a clean, functional structure. So it's most suitable for headlines of all sizes, but it does work well in a variety of text lengths. Available now for work and fun!
---
07. Mirador Typefamily Font Download
Mirador is a powerful neoclassical font family designed for various usages — ranging from editorial and corporate design to web, interaction and product design. It is a contemporary take on high contrast typefaces that have never gone out of style — defined by elegance, tradition and timelessness. Although Mirador seems to be a display font at first glance, its proportions and design reveal a powerful and characteristic workhorse when set in smaller sizes. Mirador comes in 10 weights with matching italics. It is equipped with ligatures, a large set of alternative glyphs and many more opentype features.
Designed by : Rene Bieder
---
08. BSRU Bansomdej Font Download
BSRU Bansomdej [V.2.0] is a display typeface inspired by contemporary classic Thai style. This typeface have many alternative weights [4 Weighrs & 6 Styles], perfect for usage in posters headlines and/or body text (especially the latin type).
Designed by : WISIT PO
---
09. Goldin Font Download
Goldin is a free uppercase free font that comes in regular, light and bold variation. It is designed by Fabian Korn and its totally free
Designed by : Fabian Korn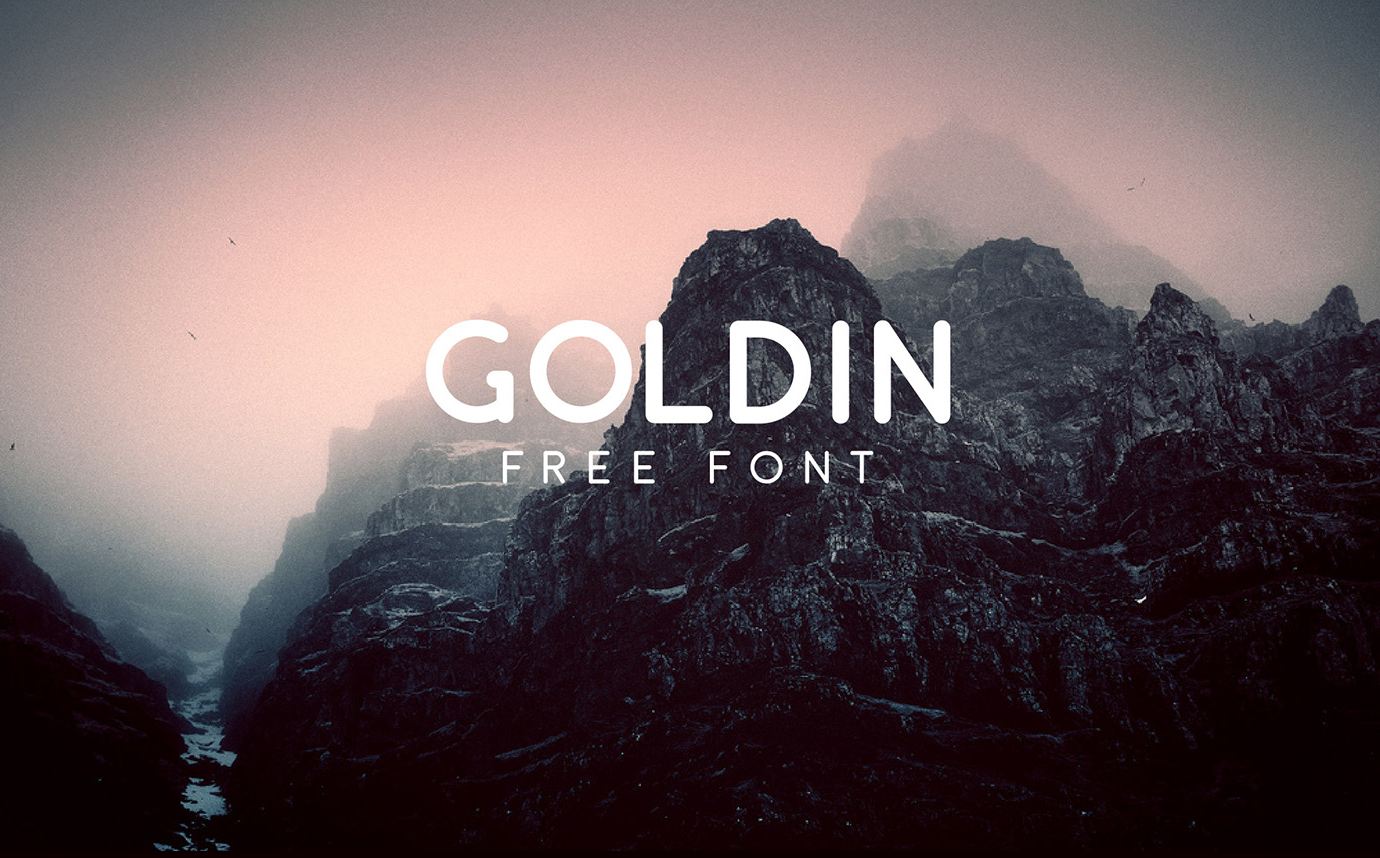 ---
10. Arca Majora Font Download
Arca Majora is an all-uppercase geometric sans-serif that is great for headlines, logotypes and posters. Sharp tips and bold stems—Arca Majora is perfect for high-impact communication.
Designed by : Alfredo Marco Pradil
---
11. Daruma typefamily Font Download
Daruma is a humanist sans-serif font with rounded endings. Daruma was designed to be read in different sizes. Thus, it is a low-contrast font and it has open endings. There is a balance between internal and external contraforma.
Designed by : Cristina Tejado
---
Please Note: All visual content above is copyright to its respectful owner. FontBlog does not claim credit nor responsibility for any images/videos featured on this site.