We have compile a list of Free Downloadable various type Fonts for personal & commercial use for Web Designers and Logo Artists by which you can save your money as well as time and focus on making great implementation and applications of these typeface designs.
---
01. Zelda Font Download
Zelda is an minimal display typeface inspired by the classic sans serif font family. this typeface is perfect for logotypes/posters and headlines
Designed by : jabir j3
---
02. Reckoner Font Download
Drawing inspiration from popular industrial sans serif typefaces such as Bebas Neue, Alegre Sans & Dharma Gothic, I set out to design a typeface with a modern twist whilst keeping the fundamentals of a traditional font. The result is "Reckoner", a free for commercial/personal use typeface that features a secondary set of characters in the lowercase setting that can be placed in your designs to add a unique touch to certain words.
Reckoner is currently available in 2 weights (for now). This typeface is ideal for logotypes & headings, and is available for you to download right now.
Designed by : Alex Dale
---
03. Dense Font Download
DENSE is a versatile, elegant, geometric and compact sans-serif typeface designed by Charles Daoud. Three weights have been created thus far: thin, regular and bold.
Designed by : Charles Daoud
---
04. Phelix Boomgartner Font Download
After almost 5 years I have finally finished my first font. I will call it Phelix Boomgartner. It's italic display font ideal font something crazy. It's only uppercase but it's available for FREE as OTF, TTF and also vector file.
Designed by : Michal Slovák
---
05. Carson Font Download
Carson is a unique bold typeface I designed with rounded corners.It is free for personal and commercial uses.
Designed by :
---
06. Genome Font Download
Genome is a clean typeface with proportions for increased readability on screen. Some have set it for print in the beta versions and proved to be usable. This typeface is open source (which means you can tweak, extend, subset — please read the Open Font License text) and free to use for personal and commercial projects.
---
07. Sifonn Font Download
Sifonn is a display typeface consisting in 3 weights, a Pro version with more than 900 glyphs, with a large set of ligatures, titling alternates, fractions, catch words and multiple opentype features. It also comes with a Basic and Basic Outline version with the standard char set (360 glyphs), both available for free download.
Designed by : Rafa Goicoechea
---
08. Bemount Font Download
New version of my font Bemount.
Designed by : Anton Chernogorov
---
09. Zwodrei Font Download
Headline font free for personal use.
Designed by : Lukas Bischoff
DOWNLOAD (FACEBOOK SHARE TO DOWNLOAD)
---
10. Qontra Font Download
QONTRA is a condensed sans serif font with low contrast which suit well any kind of texts and typographic applications. It works best for informative texts, headings and advertising or book/magazine & newspaper design.
Designed by : Tomaz Hrastar
---
11. Synthesia Font Download
A Personal project, Creating a simple font with detail concept.
Designed by : Cahya Sofyan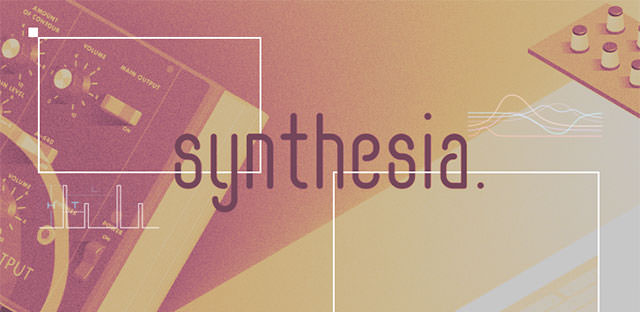 ---
12. Marske Font Download
Marske is a free stencil display font which can support Russian, Ukrainian and Belarusian Cyrillic Designed by Kash Singh & Sergiy Tkachenko.
Designed by : Cahya Sofyan
---
Please Note: All visual content above is copyright to its respectful owner. FontBlog does not claim credit nor responsibility for any images/videos featured on this site.