We have compile a list of Free Downloadable various type Fonts for personal & commercial use for Web Designers and Logo Artists by which you can save your money as well as time and focus on making great implementation and applications of these typeface designs.
---
01. Jaapokki Font Download
Jaapokki is free font with 2 alternatives and large set of glyphs. Hope you find good use for it.
---
02. Unite Font Download
A geometric, experimental sans serif typeface. The concept behind Unite, was to bring together two basic but contrasting geometric shapes, the circle and the square. Bringing these two simple forms and creating an entire typeface was difficult, but the typeface is not only legible, it should 'unite' with your design. After going through a phase of using rounded corners in many designs, I feel that I have moved away from this in favour of a cleaner, sharp edged corner. Unite was developed to work with both design styles. The font has a uniform stroke, which helps creates balance, and is perfect for screen media.
---
03. Paranoid Font Download
Paranoid is a project we've had going on the back burner for a while now, and we're happy to announce its official public and FREE release. Collaboratively designed by Simon Carrasco,John Stuart and Kevin Yeun Kit Lo, Paranoid is a purely geometric display facedeveloped as a contribution to, and subtle critique of, the stillgrowing trend of bold, geometric and counterless typography.It can be used equally well to bring back the joy of cocaine clouded80s dance parties or to express the ominous foreboding of inevitablenuclear disaster, a flexible face in spite of its limited form.
---
04. Aquatico – Free San Serif Font Download
Aquatico is a new typeface inspired by the sea creatures of the depths of the ocean.
Designed by : Andrew Herndon
---
05. BERNIER™ Font Download
A vintage look BERNIER™ a free and comes with 3 different styles (Regular, Distressed & Shade). It is perfect for vintage badge, old school style typography, and logotype. It's uppercase only and Enjoy!
Designed by : Ryan Pyae
---
06. Vintage & Eroded Font Download
Vintage and Eroded Font by aleph This is a free font designed by aleph. It can be used in commercial or personal works. The alphabet pack is consisted of tiff files which you can use. German alphabet is supported. We will add other languages, too. The illustrations used in this work are not ours. We would also love to see what you did with them.
Designed by : aleph corporation
---
07. BEYNO Font Download
Designed by : Fabian Korn
---
08. COSMONAUT Font Download
Inspired by Cosmology and Geometric Shapes; Cosmology is the study of the cosmos in several of the above meanings, depending on context. All cosmologies have in common an attempt to understand the implicit order within the whole of being. In this way, most religions & philosophical systems have a cosmology.
Designed by : Cahya Sofyan
---
09. Giaza Pro Typeface Font Download
Giaza Pro is a multilingual typeface to suit many applications, Editorial, Weddings, Restaurants etc. Most suitable as a display font, the main focus was to include as many indulgent aspects as possible, with 190 swashes for example, without compromising the legibility. With smooth curves and subtle indentations it's a very Fashion conscious typeface.
---
10. Monthoers Font Download
Monthoers is the latest version of Rochoes typeface that I have made almost a year ago. You can check my Rocking Rochoes here, Monthoers is Free for Personal / Commercial use. Feel free to use it on your any projects and dont forget to show me in comment and appreciate this project.
Designed by : Agga Swist'blnk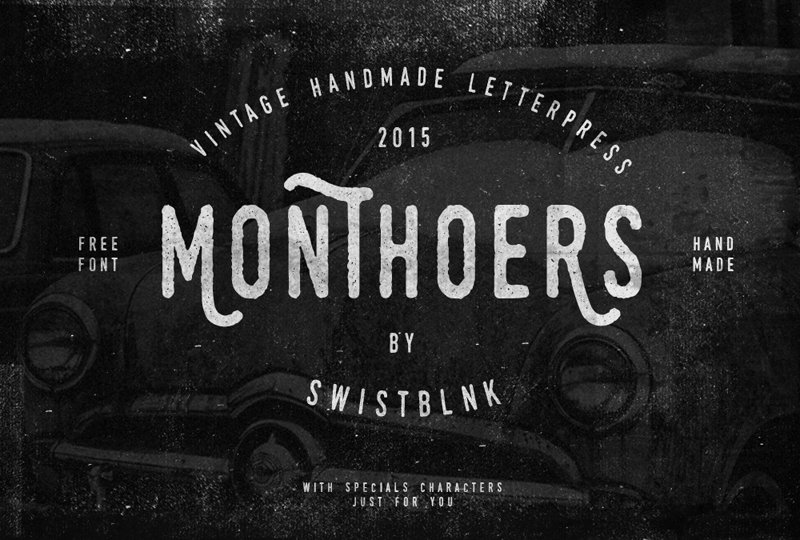 ---
11. Bukhari Script Font Download
Bukhari Script is a bold monoline cursive font. And also i called this face as a "Mouse Lettering Typeface", because it's start created from a bold line with a computer mouse. Very usefull for various design project, for web or printing, such as a Logotype, Posters, Badges, Signage, Bussiness Card, T-shirt Design, or it can be anything.
Bukhari Script contains almost 380 glyphs with several OpenType Features; Contextual Alternate, Stylistic Alternate, Standard Ligature & Fraction. The OpenType Feature can be used to create your own custom typography of your design.
Designed by : Mikrojihad Inc.
---
12. Carbon Font Download
Designed by : Diego Cabrera Ruiz
---
13. High Tide Font Download
Fontfabric type foundry presents High Tide – unique free font family of three completely different weights – Regular, Bold and Original!
Designed by : Filipe Rolim, Tomar, Portugal.
---
14. Sensei Font Download
Font inspired in manga style.
Designed by : Ezeqviel Ergo
---
15. Cutepunk Font Download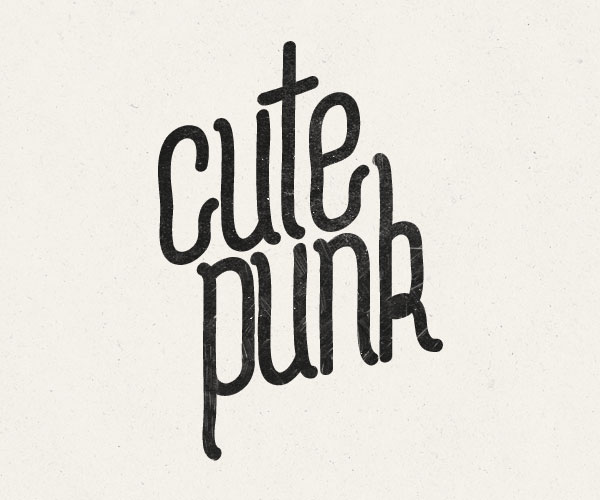 ---
Please Note: All visual content above is copyright to its respectful owner. FontBlog does not claim credit nor responsibility for any images/videos featured on this site.