We have compile a list of Free Downloadable various type Fonts for personal & commercial use for Web Designers and Logo Artists by which you can save your money as well as time and focus on making great implementation and applications of these typeface designs.
---
01. GotaFree Font Download
GotaFree font is applicable for any type of graphic design – web, print, motion graphics etc and perfect for t-shirts and other items like posters, logos.
---
02. Banda Typeface Font Download
Banda is a semi-serif typeface characterized by a tall x-height and rounded semi-serifs. Although it was first designed as a display typeface Banda quickly evolved into more complex type consisting of 7 weights plus their matching italics.
Banda can be used for short passages of text as well as a fancy display type. Varying from the elegant and finesse thinner weights to the almost childish bubbliness of the heavier weights Banda is a great all-round performer suitable for logos, headlines, package & food designs & many more.
---
03. Deibi Font Download
Deibi is a display free font inspired by the shape of a child's writing. One of its main features is the same height for Caps and Small Caps.
---
04. Vastagurly Font Download
FREE DOWNLOAD VE VASTAGURLY DISPLAY FONT HERE :
---
05. 244 Vollmondal Font Download
244vollmondal regular version macromedia fontographer 279 fontspecific copyright 2011 maniackers design masayuki sato all rights reserved www mksd update uncategorized 2012-05-26
---
06. Piron v.2 Free Font Download
Almost an year after the release of Piron (one of our best-known typefaces) we've made the decision to get back to it and redesign it. So here it comes Piron v.2 although it's still far from perfect it is at least much better than its predecessor. The changes which we made are numerous – the basic letterforms, the spacing and kerning and so on and on.
We've decided to go to a more "classical" design of the letterforms so we looked a lot at classic slab serif typefaces.
---
07. Typeface Adec Font Download
A free and great looking font by designer Serge Shi.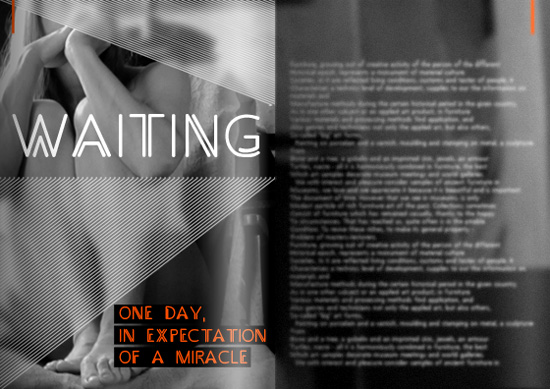 ---
08. Antipasto Font Download
Antipasto is a soft round font and really smart, created by Cosimo Lorenzo Pancini. It is coordinated, compatible and based on Arista font collection by Zetafonts. Now with 2 brand new weight, ExtraBold and ExtraLight!
---
09. Panforte Font Download
Panforte is a new fancy handwirtten fonts with 6 body for more awesome combination.
---
10. Kelson Sans Font Download
Kelson Sans is remake of the original Kelson type family – designed by Bruno Mello from São Paulo, Brazil.
---
11. Ripe Type Family Font Download
A Geometric Postmodern slab seriffed face. The serifs feature simplistic rounded terminals and its stroke is uniform.
Ripe was designed to be a practical typeface. Each character is distinct, yet consistent. Its subtle differences are clear enough to be easily read at both high and low resolutions, perfect for print, web and screen media.
---
12. Edelsans Font Download
What a stunning free font by Jakob Runge. The name is Edelsans and you get two shapes Light and Regular.

---
13. AleksandraC Vintage Font Download
The creation of this font I was inspired by Aleksandra Henrikh. For this headset developed two typefaces — the old style and new. The old style is based on the typography of Peter I. The second on modern typography, adopted by the Bolsheviks. The headset has a mixed style, because of this, she looks more beautiful and unusual from the rest. I express my great gratitude to my beloved for his support and inspiration.2011, Copyright by Aleksander Shevchuk.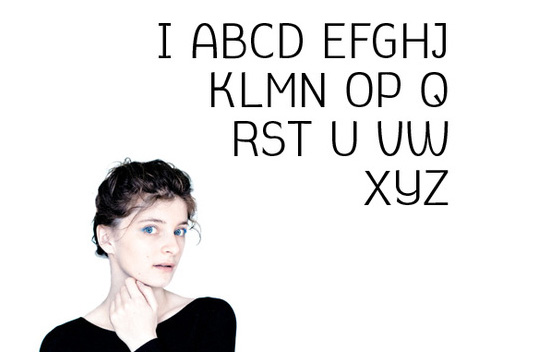 ---
14. New Aloha Special Font Download
Timothy Skirven creates for a friend the New Aloha Special in Illustrator. Now the vector font is free for download.
---
15. Shket Font Download
Shket is a modern sans serif designed to be used at big point sizes, for example in spread headers or posters. Unlike many of the fonts that are given for free, Shket offers a pretty big charset that will cover many languages and symbols, making it ideal for any design job. As a designer myself I hate to see that the glyph I need is missing from the font, hopefully with Shket that won't happen.
---
Please Note: All visual content above is copyright to its respectful owner. FontBlog does not claim credit nor responsibility for any images/videos featured on this site.