We have compile a list of Free Downloadable various type Fonts for personal & commercial use for Web Designers and Logo Artists by which you can save your money as well as time and focus on making great implementation and applications of these typeface designs.
---
01. Aventura Font Download
Free font for personal and commercial use, enjoy!
Designed by : Jimmy Kalman
---
02. Manifesto Font Download
Font inspired by the Italian rationalist movement.
Designed by : Tomaz Leskovec
---
03. Butch Script Typeface Font Download
All uppercase. All letters. No punctuation. All numbers. Meant to be the headline & stand out!
Designed by : Pere Esquerrà
---
04. Oranienbaum Font Download
Oranienbaum free font — it is a font that was designed for almost two years, two people, and then made ​​public to everyone.
Designed by : Oleg Pospelov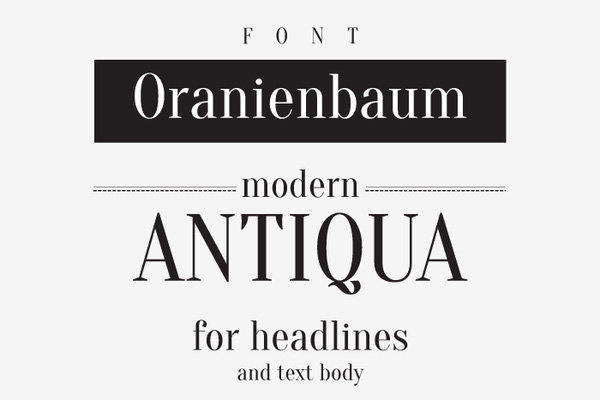 ---
05. Brocha Font Download
Free typeface for personal use!
Designed by : Jimmy Kalman
---
06. Endless Bummer Font Download
ENDLESS BUMMER IS A RADICAL HAND DRAWN FONT BASED ON 80's SKATEBOARD GRAPHICS, BRANDS, AND CULTURE. IN UPPER AND LOWERCASE. LICENSE: FREE FOR PERSONAL
Designed by : aaron may
---
07. Decurion Font Download
Decurion is a slab display font with many style options. It includes uppercase letters, numbers and some punctuation. I'm especially fond of the inline version and developed it seperately from the regular version.
---
08. Lampa Font Download
Lampa is a free condensed font that you can freely use in your design projects. Designed by Slava Krivonosov.
---
09. Ayres Font Download
Ayres is a free typeface font including ligatures and alternative glyphs. Designed by Mariel Gornati.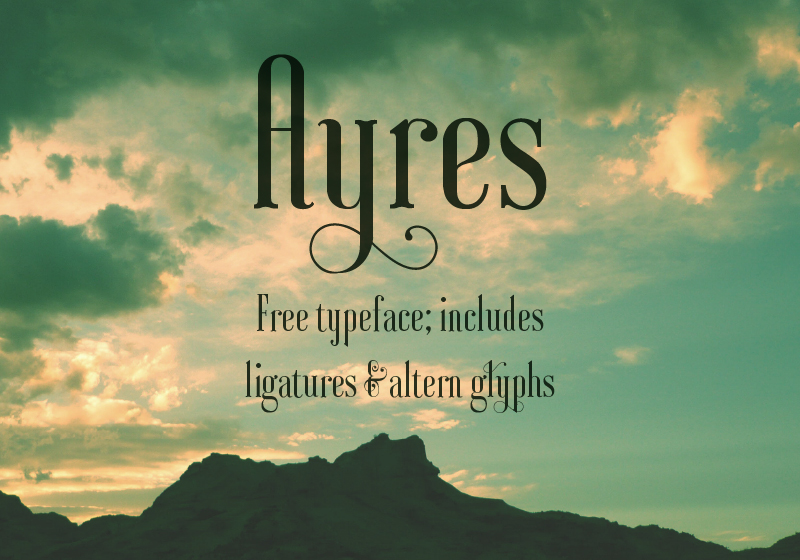 ---
10. Wallows Font Download
Wallows is a beautiful handwriting script. Suitable for wedding invitations, greeting cards, design of water-based paints, correspondence, and a variety of other purposes.
---
11. Wonderlicious Font Download
Introducing the New Wonderlicious typeface, with a sweet bonus pack of design elements that sparkle and shine, a few handpainted illustrations, and some black and grey watercolor textures!. A hand painted brush script with irregular baseline, with a rough natural brushed edge and some alternate Caps. OTF, TTF and Web Font.
---
12. Imperfect Calligraphy Script Font Download
Imperfect is a bright mischievous lovely modern calligraphy typefaces. Imperfect is good for both short texts and headlines.
---
Please Note: All visual content above is copyright to its respectful owner. FontBlog does not claim credit nor responsibility for any images/videos featured on this site.